Woodsedge Miss Magnolia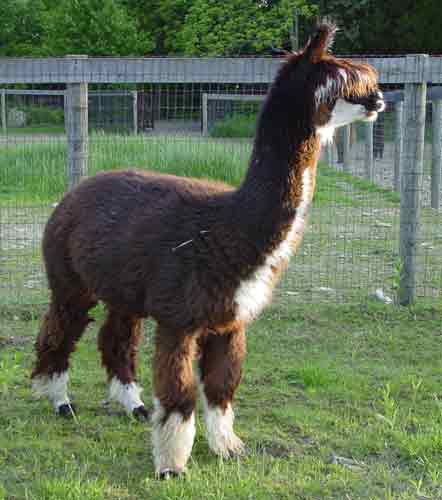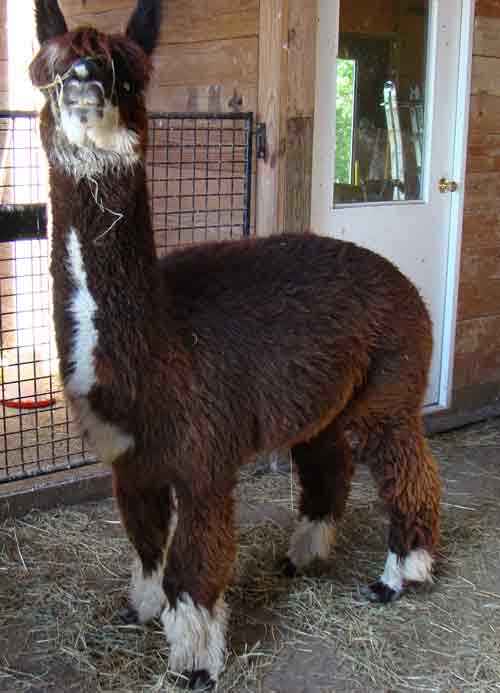 Woodsedge Miss Magnolia. "Miss Maggie" is the daughter of Uber's Seneca and Miss Lilac. She has Chilean in her ancestry, and one of her offspring is currently a herdsire named Sky Sundancer at the Tucillo farm. Another of her offspring is Rio Bravo at the Big Sky Alpacas farm. She is our 'overseer' on the ranch, always on alert and the mother hen of the herd.
Shown in the lower two pictures are Maggie and her baby girl Mystery, born on October 14, 2005.