Miss Ginger Rogers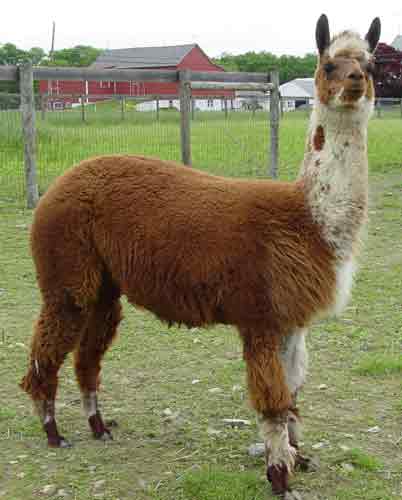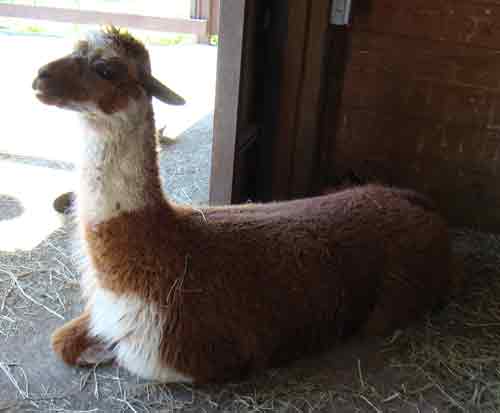 In the above left picture, Miss Ginger Rogers is on the right and her mother, Woodsedge Miss Magnolia is on the left. In the above right pictures, Ginger is shown before her 2009 shearing and again before her 2010 shearing.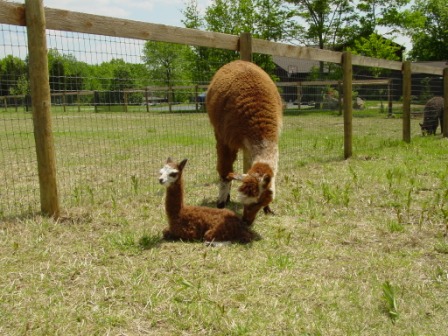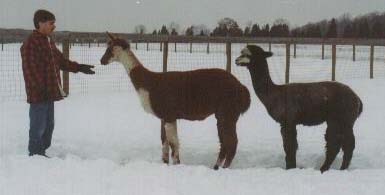 In the above left, Ginger is shown with her new born cria, Pioneer, who is our first cria born on the farm in the spring of 2005. The above right picture shows Ginger and Nathalie.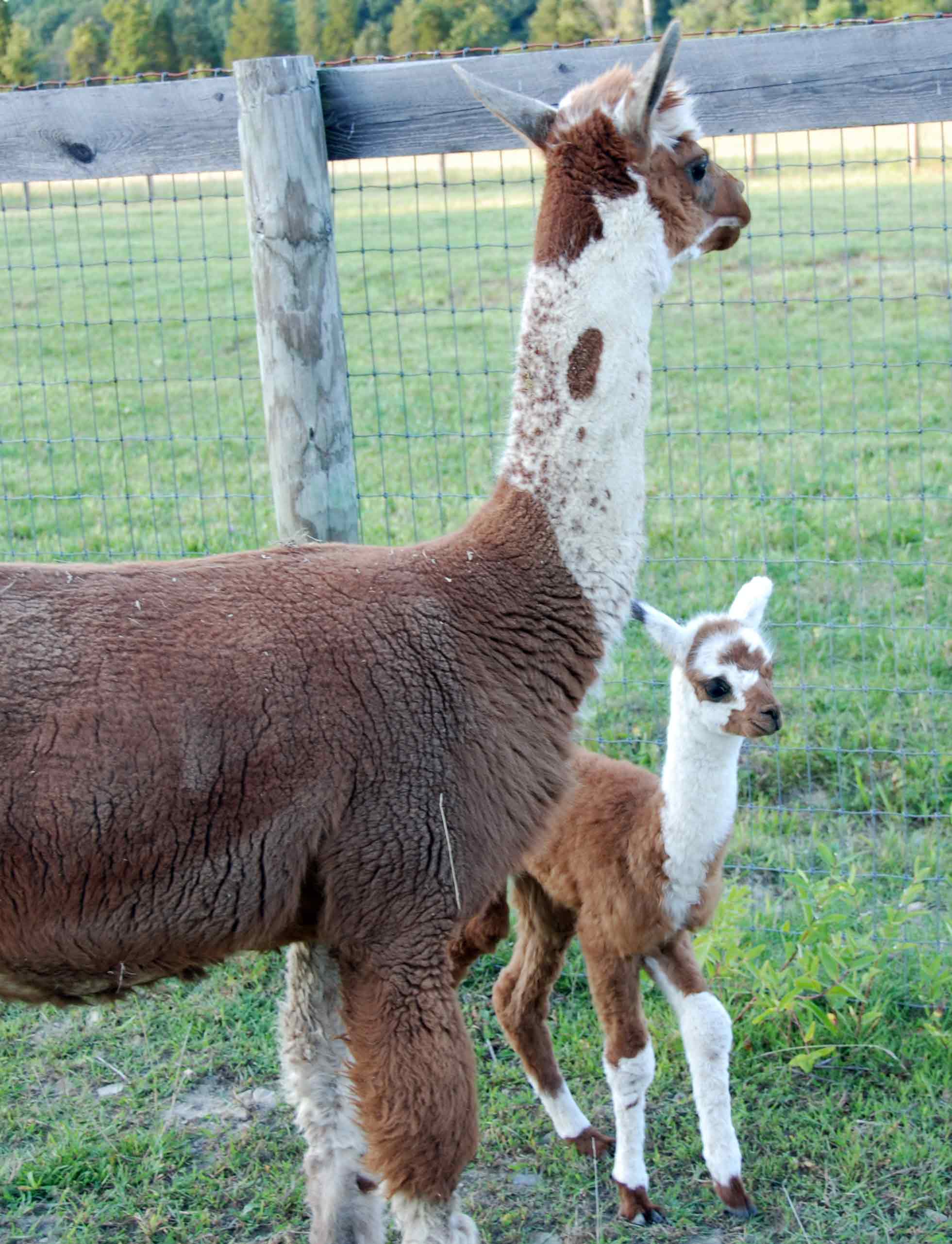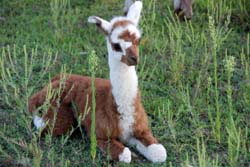 Shown above is Ginger with another of her new born crias that was named Nesquik's Minnie Ginger.
Ginger's father is Dafi Tap Shoes who is the son of Peruvian Ringmaster and C4 Delana W617 from Chile. Ginger's fleece, as with her line of the family, is some of the finest of our herd.