Marlarque's Crimson Flame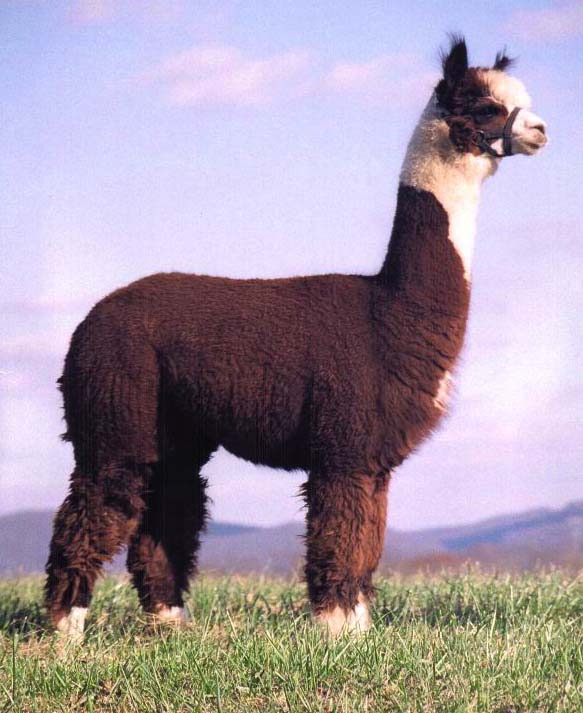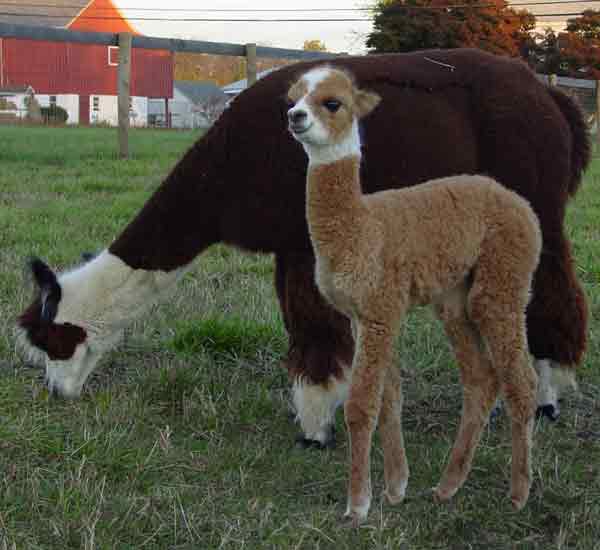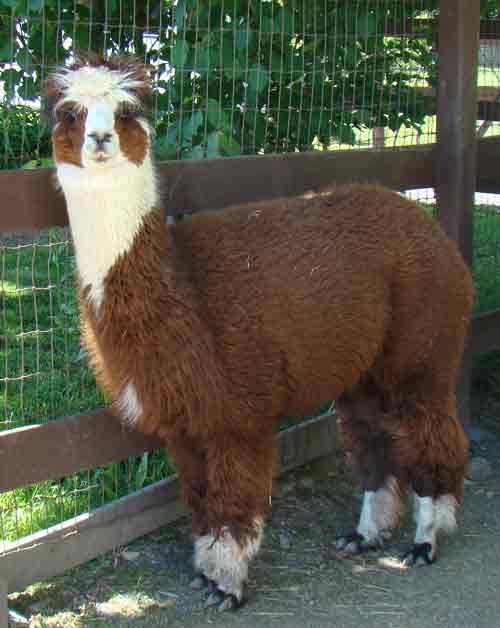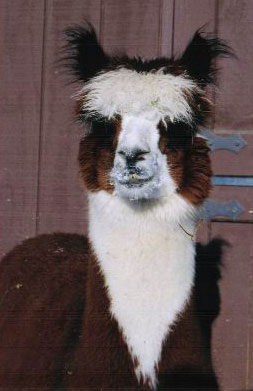 Marlarque's Crimson Flame is medium brown with white tuxedo markings. She has great conformation and her fleece is fine and uniform with well-defined crimp as shown in the bottom right picture. Flame has Chilean, Australian, and Bolivian in her background. Flame has taken the following show awards:
2005 Virginia Classic Reserve Color Champion

2016 MAPACA - 2nd Place medium brown spinoff

2005 SEPA - 2nd Place Halter

2005 SEPA - 2nd Place Fleece
Her mother is My Bolivian Valentine and her father is Marlarque M0381 AOA who took the following ribbons:
2005-North American Alpaca Show-1st Place Halter
2005-MAPACA-2nd Place Halter
2005-PAOBA Breeder's Showcase-1st Place Shorn
Flame's nickname is "busy body" because your business is her business.
Flame's three offspring are shown above. Her most recent baby is a boy "Smoke" (back with white tuxedo markings) born on June 2, 2009 sired by "FD Shazaam!". "Blaze" (buff colored) is a boy born on October 24, 2007 sired by "NWA, LTD Steinbeck." "Radiance" (brown) is a girl born on October 15, 2006 sired by "Meadowgate Peruvian Nockolai."